Aerial Videography (and Cinematography) using a drone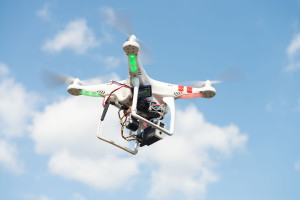 Recently, unmanned aerial vehicles (UAVs or drones) have become a popular way to get aerial shots. They're much smaller and more maneuverable than helicopters, and there's no need for a videographer to ride along. Everything can be operated and coordinated from the ground. Drones are now available for general public use, but we strongly encourage you to make sure you research all applicable laws about operating these aircraft in populated areas. Also, make sure your drone operator has plenty of experience to reduce the chance of mishaps.
GJC Productions are professionals who understand the intricacies of aerial photography, and will ensure you get top quality videography from any angle and altitude.